General
Year established: 1992
Location: Kfar Saba Industrial Zone (within less than 1 hour drive from 80% of the customer base)
Geography: Israel, Turkey, East Europe
A leading Representative/Franchised Distributor operating in Israel, Turkey & East Europe. Engaged in marketing and sales of leading edge IPs, components, modules test & and development tools (HW/SW) to the OEM's.
We have a vast range of electronic components including ASICs, Active components, Passive components and Electro Mechanical components.
Advanced logistic and technical support are being provided to the customer base. Logistic support is based on a vast and varied local inventory.
Technical support includes pre/post sales support and in depth public training for ARM and Analog Devices CPUs/DSPs
as well as tools.
Sales Infrastructure
Wide spread matrixed organization includes focused design in oriented teams, cooperating with the account management teams. Main target markets are the Embedded, Communication, Security, Medical, Defense, Industrial and Multi Media segments.
The application support teams consist of electronics engineers with extensive relevant experience in various R&D diciplines.
Vast majority of field personnel (FAEs, PLMs, Account Managers) have formal electronic degree (EE or PEE).
Competitive Edge
· An excellent mixture of management capabilities and experience in the Hi-Tech industry, including sales of
leading edge state of the art products, as well as sales of very competitive low cost "commodities".
o Motivated & experienced teams
§ Israel: 50 persons
§ Turkey: 4 persons
§ East Europe: 3 persons
o Wide spread presence in the Israeli market.
o High penetration into the main local segments.
· Successful experience in design in as well as "cash in".
· Access to customers top level management.
· Successful Experience in building support activities.
Phoenix is certified with the ISO 9001-2008: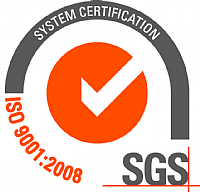 Below you can review our Line Card: